Add Equipment into Trenching Operations with an Effective Aluminum Trench Box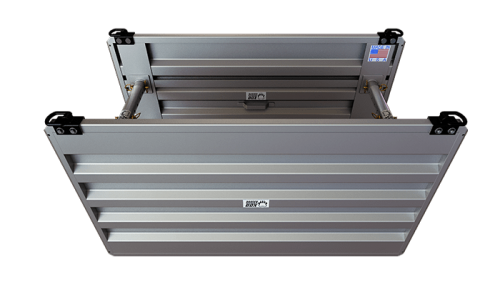 If you have previously invested in trenching hardware for your business's needs, Allen Trench Safety Corp. provides one of the most rugged aluminum trench box options available on the market for you to take advantage of. We care about making sure that our customers always have all the necessary equipment to help everyone get home safely at the end of a long workday, and the Badger Boxes that we produce are one way that we help to do this.
Fit into any operation
Whether you use your Badger Box on its own as a dependable, lightweight aluminum trench box or you use it for its compatibility with our other trench boxes that we have available, you will have a dependable piece of equipment to ensure safe working in the dirt. The design of the Badger Box was brought to fruition with the concept of a box that we wanted to be versatile, adaptable, and simple for our customers to use. Designed to be perfect for use for plumbers, utility workers, municipalities, and more, you can see why the Badger Box is the perfect tool for digging water lines, electrical lines, or whatever else you need to work on in the ground.
Why our aluminum trench box works
Compared to standard aluminum trench box designs, the Badger Box from Allen Trench Safety Corp. provides additional features that enhance its design to make it better for your purposes. No-slip stack kits ensure that your kits don't fall through and into the box when removing pins, leg kits can help your trench box stay locked in better without falling into the ground, and lifting brackets provide workers with a great way to lift our lightweight trench box with ease. Every modification done to a simple trench box design has been carefully crafted and thought over by professionals with decades of experience in the trenching and shoring industry. Trust our skilled team to provide you with equipment that you can always count on.
With custom sizes available and different options capable of being implemented into the Badger Box, you can see why it is a great choice for anyone looking to improve equipment options on their jobsite. Offering an easy assembly, implementation, and use on the worksite, the Badger Box can help business operations by improving safety and cutting down the time it takes to set up. If you would like to learn more about this great aluminum trench box option available at Allen Trench Safety Corp. give us a call today!