Aluminum Trench Boxes Help with OSHA Guideline Compliance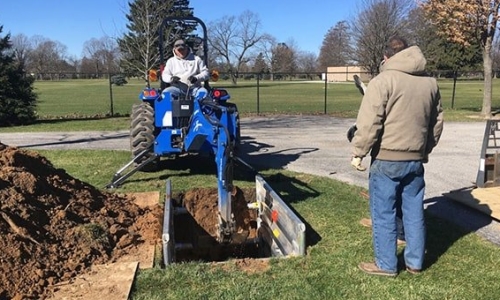 If your business performs and sort of trench or shoring work, you know that you have to make sure your worksites are compliant with all OSHA guidelines. Aluminum Trench Boxes from Allen Trench Safety give your trench workers the protection they need while ensuring your worksite meets all OSHA safety requirements. No matter what sort of trench work you do or how deep you need the trench to be, we can provide you with quality safety equipment that will increase safety and efficiency. Read further for more information about the Aluminum Trench Boxes available form Allen Trench Safety.
Follow Guidelines for Trenching and Shoring
OSHA has set a number of guidelines related to worker safety when performing trench or shoring work. Some of the guidelines you need to consider include:
Trenches that are 5 feet or deeper must have a protective system in place, except for cases in which the excavation is entirely made of stable rock.
For trenches that are 20 feet or deeper, the protective system used must be either designed by a registered professional engineer, or based on the tabulated date prepared and/or approved by a registered professional engineer to be in accordance with 1926.652(b) and (c).
Trenches must be inspected daily by a competent person to prevent excavation hazards as conditions change through the process.
Click here for more information about OSHA trench work guidelines.
Trust Allen Trench Safety for Your Trench Shoring Needs
While staying in compliance with OSHA guidelines is important, it's even more important that the safety equipment you use is capable of providing the protection your workers need. When you use aluminum trench boxes from Allen Trench Safety, you can put your mind at ease. Our trench safety equipment is designed with the strength you need for long-lasting protection that you can use for your business for years and years. Our equipment is compatible with other popular products on the market, and their lightweight design makes setup, takedown, transportation, and storage of these products much easier. Increased safety, increased efficiency, and OSHA guideline compliance…when you select aluminum trench boxes from Allen Trench Safety, you are getting quality products that check every box on your list of needs.
The trench safety equipment we offer at Allen Trench Safety is the best you can find on the market. From small independent contractors to large construction companies and municipalities, companies in a wide array of industries have benefitted from trusting us with their trench safety needs. Contact Us for more information about the trench safety equipment available from Allen trench Safety.