Aluminum Trench Boxes Offer Durability and Versatility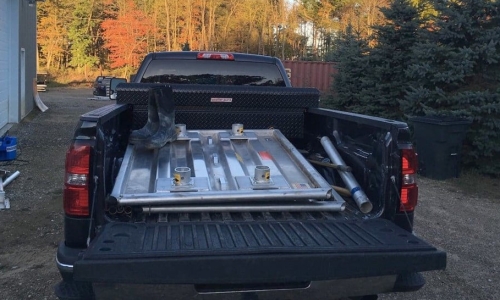 Depending on the scope of the trench work your company does, you may run into situations where changes may need to be made on the fly. Aluminum trench boxes from Allen Trench Safety give you greater versatility with different sized spreaders allowing you to get reliable protection for your workers no matter the size of the job. These trench boxes can be changed and moved into position easily without the need for heavy equipment. From small residential jobs to larger municipal contracts, our trench boxes will keep your workers safe from any potential trench collapses. Read further for more information about how Allen Trench Safety can provide you with the strongest trench safety equipment on the market.
Safety Equipment that's Easy to Maneuver
Trench safety equipment that is difficult to move is frustrating for the workers and can add time onto jobs unnecessarily. Featuring lightweight aluminum construction, our trench boxes can easily be moved from place to place without the use of heavy machinery. Not only does this make moving the trench boxes easier, but it also saves you the hassle of having to bring heavy equipment to the job site, simplifying the job logistically. Also, through the use of one of our stacking kits, you can easily stack these trench boxes for deeper trenches. No matter what your trench safety needs may be, Allen Trench Safety can provide you with effective solutions to keep you and your workers safe on the job.
Transportation is a Breeze
With heavier trench safety equipment, you would need a larger trailer to transport them to the jobsite, not to mention a heavy piece of machinery to put it in place. This means burning more gas, which means burning more money on the job. Our aluminum trench boxes can be transported easily in the back of a standard pickup, meaning you can leave the large equipment behind. By decreasing setup and takedown times, you increase efficiency and safety in one fell swoop. And at the end of a long day of work, they will be able to get things loaded and on the road more quickly.
Allen Trench Safety is dedicated to providing effective solutions to your trench safety needs. We also take the time to listen to our customers, so we can make continuous improvements to accommodate the challenges you face. For more information about our aluminum trench boxes, please contact us today.