Ask About Used Trench Boxes for Sale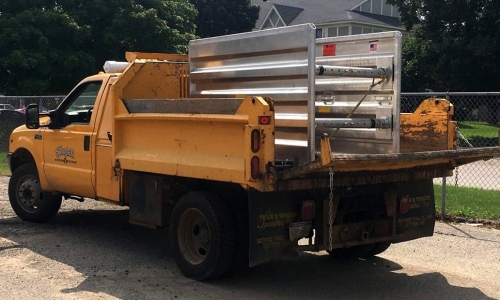 Trench workers deserve to be protected no matter what sort of work they do. Soil collapses can not only cause setbacks to the task at hand, but they can also cause injury to your workers in certain situations. Allen Trench Safety offers aluminum trench boxes that provide a superior level of protection to trench workers across various industries. If you have never used these quality products, you may want to consider a used trench box to get a feel for how they work and save a little money along the way. In today's post, we will discuss the benefits of using trench boxes at your worksites and how used trench boxes are affordable options to get started.
An Affordable Starting Point
If you are in the market for trench shoring equipment, used trench boxes are a great option to start out…especially if you are starting a new business. Allen Trench Safety has an inventory of used trench boxes in various sizes that can provide your workers with the protection they need while keeping your budget under control. We are always available to answer any questions you may have about setup or maintenance, so you will have all the tools and knowledge you need to use the trench boxes efficiently and effectively. This will give your employees peace of mind from working in a safe environment, and it will keep your work on schedule with the ease of use and transportation.
High Quality – Durable Construction – Easy to Use
Our trench boxes are constructed from a lightweight yet durable aluminum that make them easy to use and effective in trench protection. These trench boxes can be setup and taken down easily by a two man crew, and they are perfectly sized for transportation in the back of a normal-sized pickup truck or a small trailer. We also have accessories that allow you to stack these boxes or add stability when working in softer soils. This means that no matter what sort of trench work your company does, we have effective solutions that will fit your needs and your budget.
Allen Trench Safety is proud to provide trench workers with effective solutions to their safety needs. If you are in the market for dependable, affordable trench safety equipment, please contact us for more information about new or used trench boxes. We will help you find the right protection you need.