Find New Equipment in a New Year with Trench Boxes for Sale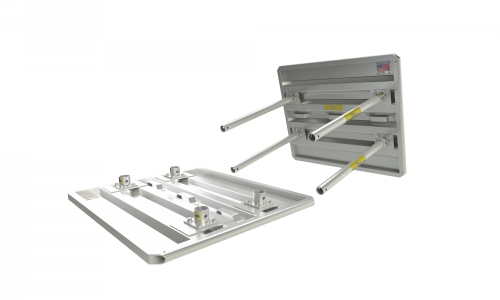 When your company gets on a jobsite, you want to be sure your equipment serves its purpose well, and that is exactly what you will get with the trench boxes for sale at Allen Trench Safety Corp. The new equipment that Allen Trench has to offer can be the best tool for your company, especially if you are restructuring how you operate in the New Year. Professionally crafted and boasting a long history of success in keeping trench and shoring operations safe, Allen Trench Safety products are the obvious choice for anyone looking for safety equipment as we head toward another busy season of construction.
A great time to assess
With winter in full swing and some operations likely facing some slower work schedules, now can be a great time to assess your current equipment and see if trench boxes for sale from a professional supplier is a good option for you. Our representatives always enjoy the opportunity to show trenching and shoring companies why are products can serve them better than the rest, and our customer service is unmatched in the field. Our concern for the safety of workers getting down in the ground contributes to our dedication to providing quality products that won't let you down.
A variety of trench boxes for sale
With the largest catalog of new and used trench boxes for sale, Allen Trench Safety Corp. has everything that businesses need to improve their stock in the New Year. We offer UltraShore trench boxes, aluminum trench boxes, our very own Badger Box, and a variety of used trench boxes that will all stand up to the weight in your digs. And, if you need extra parts and accessories for your trench boxes, we also have additional products available to ensure your operation can run as smoothly as possible. Each trench box is also lightweight and easy to manage, giving you a sturdy piece of equipment that won't take too much effort to get on and off the jobsite.
Allen Trench Safety is the industry's go-to provider of quality trench boxes for sale for any operation that has workers doing trenching or shoring. With a New Year upon us and new opportunities for businesses to reevaluate the equipment they use, Allen Trench Safety Corp. is here to help you find the new and used trench equipment that will keep everyone safe each time they go in the ground. Contact our team today to learn more and get started toward safer trenching and shoring!