Finish the Last Jobs of Summer with Aluminum Trench Boxes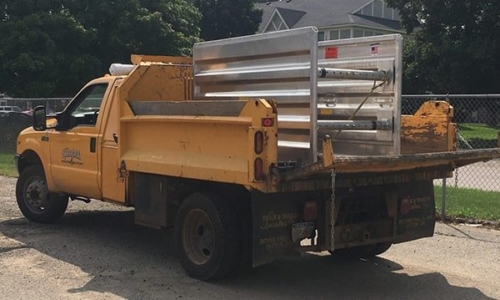 As we head toward the end of summer, you can bring the safety of aluminum trench boxes to your construction projects with Allen Trench Safety Corp. Summer tends to be the busiest season for construction, and, if you want a safety equipment company who can provide your workers with a great tool to help promote safety when working in the ground, Allen Trench's aluminum trench boxes give you what you need.
Work confidently
Working in loose ground can sometimes seem like a daunting task depending on the type of soil you're in, but, with aluminum trench boxes from Allen Trench Safety Corp., you and your workers can finish a job without worry. Approved for work as deep as 12 ft. in even Class C soils, you can work in loose summer soil confidently. Whether your trench is wide or deep in the ground, Allen Trench Safety's aluminum trench boxes will keep soil standing where you need it.
Fit any job
With different sizes and series of aluminum trench boxes, you can fit almost any job down in the dirt. All sizes maintain the capability of being buried up to 12 ft. and give the strong hold that you need when working in a trench. For deeper trenches up to this max depth, our aluminum trench boxes are stackable and can be used horizontally or vertically.
Work simply
With the trench boxes from Allen Trench, small jobs are made easy by the lightweight panels we offer. With the weight per pair never exceeding 300 pounds, you can take our aluminum trench boxes from jobsite to jobsite with ease. From the back of a pickup, to being carried to your trench, aluminum trench boxes make the job simple.
Whether you are a one-man operation or a crew doing your trenching, Allen Trench Safety Corp. has the trench boxes to help. Check out our selection of aluminum trench boxes to get started on your project!