Follow OSHA Guidelines with Aluminum Trench Boxes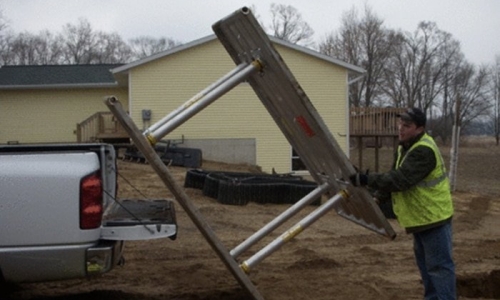 Any business that deals in trenching and shoring is required to follow OSHA's guidelines, and the aluminum trench boxes from Allen Trench Safety Corp. can assist businesses in following them appropriately. Trenching always comes with the risk of a trench collapse or cave-in, so OSHA has a list of guidelines in place that are designed to help keep workers safe from these risks. The dedicated team at Allen Trench Safety works with trenching businesses to provide them with some of the best safety equipment in the business.
With Allen Trench, your business will meet OSHA's requirements and guarantee a safer trenching experience for workers.
What are the guidelines?
OSHA has a variety of guidelines for trenching and shoring. Some of these safety measure include:
Trenches 5 feet deep or greater must have a protective system unless the excavation is made entirely of stable rock.
Trenches 20 feet deep or greater require the protective system be designed by a registered professional engineer or based on tabulated data prepared and/or approved by a registered professional engineer in accordance with 1926.652(b) and (c).
A competent person must inspect trenches daily and as conditions change to eliminate any threat of excavation hazards.
These guidelines and more about trenching can be found with OSHA here.
Why choose Allen Trench?
When following the guidelines above, it is important that you use equipment that you know you can trust. Allen Trench Safety Corp. provides UltraShore aluminum trench boxes to any trenching business in need of quality equipment because of their lightweight and dependable design. Rather than thrown in more risks with heavy trenching equipment that may require heavy machinery to move and use, UltraShore aluminum trench boxes are lightweight and easy to use.
This makes UltraShore the ideal trenching equipment for most applications, and their versatile design allows them to be used in a variety of ways for maximum trench coverage. They can also be assembled and broken down with ease, allowing you to save space and save time when getting on or off a jobsite.
Although there may be a variety of guidelines that need to be followed through OSHA, Allen Trench's aluminum trench boxes help companies to follow them more easily without adding extra work into the mix. With our decades of experience, you can count on the products that we offer to give you the best safety no matter the soil you're working in. Contact our team today to learn more or start an order!