Get a Strong Start to the Season with UltraShore Trench Boxes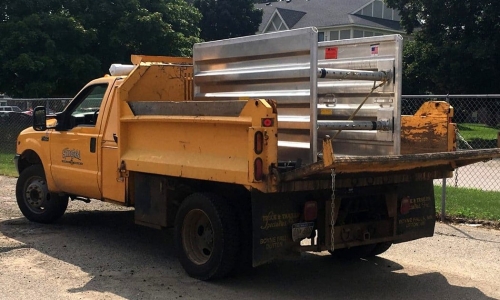 Now that weather is starting to warm up, UltraShore trench boxes can give trenching and shoring companies the strong start that they need at the start of their busy season. Although some projects may have been taken on during the winter by these companies, a large portion of their work for municipalities, independent employers, and more always start to pick up as the ground softens and the need for work in the ground becomes a priority.
The team at Allen Trench Safety Corp. provides UltraShore trench boxes for anyone in need of quality equipment that always gets the job done. When your work starts picking up, make sure you face it head on with a trench box from Allen Trench.
Prepare for any project
Because of the strength and dependability that UltraShore trench boxes offer, trenching and shoring businesses can count on them for almost any project that requires them to get in the ground. Capable of being buried to a depth of 12 feet, even in class "C" soils, the UltraShore trench box can provide a dependable hold in the ground for most projects that you might take on.
And, with panels that can be used horizontally or vertically, as well as be stacked on top of one another, the UltraShore trench boxes from Allen Trench will provide you with a versatile trench box that has more applications than most.
Make your work easier
UltraShore trench boxes are also a great choice at the start of the season because of their ease of use. After you have taken a bit of a break during the slower parts of the year with trenching and shoring, you may not want to strain workers too hard with equipment that is overbearing or difficult to manage. UltraShore trench boxes can be lowered into an excavation easily by two people because of their lightweight, corrugated aluminum design.
The light, but strong aluminum body of these trench boxes allows for a strong hold in the ground that is easy to install and remove on every jobsite, without the need for heavy equipment to do any of the lifting.
As a trusted piece of equipment for the trenching and shoring industry for over twenty years, UltraShore is a great choice of trench box for any business looking for a new great way to protect trench workers. Find your strong start to the season by contacting us and ordering your UltraShore trench boxes today!