Get Strong, Dependable Trench Boxes for a Safe, Successful Summer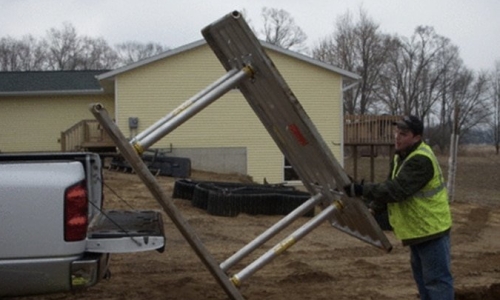 The weather has finally warmed up, meaning the busy season for trench work is well underway. Allen Trench Safety can make sure your trench workers are properly protected no matter what sort of work they are completing. From small independent contractors to large companies, any business that does trench work should be using our strong, easy-to-use trench boxes to ensure the safety of their employees while also staying in compliance with OSHA and other regulations. In today's post, we will discuss the benefits of using these high quality items for all your trench work projects.
Trench Boxes Designed for Any Size Project
Clients from all across the United States depend on trench boxes from Allen Trench Safety to keep their trench workers safe. These versatile trench boxes are made of strong aluminum that will fortify your trench preventing any unfortunate soil collapses that can result in tools and parts getting buried, and can even result in worker injury, in some cases. Even in unstable Type C soils, your workers will be able to complete their work without issue. You can even get accessories like spreaders and stack kits for even greater versatility. If you have a specific size you need that we don't carry, contact us and let us know how we can assist with your custom trench box needs.
Easier Set-Up and Transportation
Your time is valuable to you, as your workers' time is valuable to them. The quicker your workers can complete their tasks, the better it is for everyone involved. When you use trench boxes from Allen Trench Safety, you will save time due to the ease with which they can be set-up, taken down, and transported from site to site. These boxes can easily be set in place by a two man team, allowing your crew to get to work faster without having to fumble with heavy components. Once the job is finished, the box(es) can be easily loaded into a standard pickup truck or small trailer for easy transportation to the next jobsite.
Your trench workers are the backbone of your business. Make sure they are protected no matter what sort of work they need to do by supplying them with trench boxes from Allen Trench Safety. These sturdy safety products are designed to last, making them a great long-term investment for your business. Contact us with any questions or you can view our products online!