Give the Gift of Safety this Winter with an Aluminum Trench Box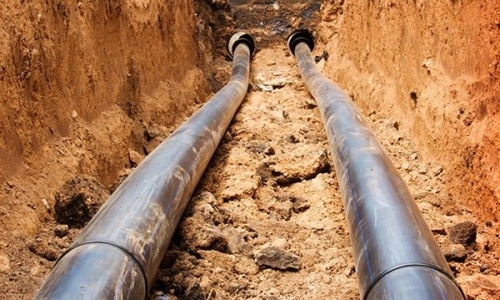 With the holidays just around the corner, you can support your business by gifting your workers with extra levels of safety through the use of an aluminum trench box. Allen Trench Safety Corp. carries the most durable, affordable, and long-lasting trench boxes that your business can benefit from to protect workers who are down in the dirt in the best way possible. New equipment while on the job is always appreciated by workers, and they'll especially appreciate it in the holiday season knowing that our trench boxes are specifically meant to help them stay safe.
Build for your needs
With the aluminum panel shield offered by Allen Trench, you can guarantee safety for any trench by configuring it to the situation. By combining the panel shield with the buildable panel box, it can be built in 3-sided or 4-sided configurations, meaning that you can adjust your aluminum trench box to the trench you're working in. Whether your trench faces different dangers that a standard one and needs more protection on more sides or has pipes that require clearances from your trench box to allow your workers the space they need to do their job, our aluminum trench box system can't be beat.
Reasonable aluminum trench boxes
Investing in safety isn't something that should be you in the red, and the aluminum trench box options from Allen Trench can give you the reasonably priced safety your business needs. With new and used options available, we try to ensure that we carry options for safety equipment that everyone can afford. Don't let price stop you from gifting your workers with additional safety this holiday season. Invest in safety with a trench box from Allen Trench.
As the industry's go-to source for the best trench boxes for sale, you know that you can get the best safety products for your workers this winter with Allen Trench. Contact us today to get started with your order!