Guarantee All-Around Safety with UltraShore Trench Box End Closure Panels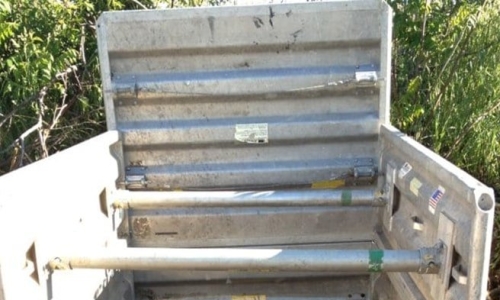 When digging in the ground requires you to have coverage on all sides, UltraShore Trench boxes from Allen Trench are the answer thanks to their optional end closure panels. Long, narrow trenching jobs can often be completed with a standard setup of trench boxes across the length of the dig but digs squarer in shape can be a different story. When perpendicular walls are close to where you are working, end closure panels can help to hold them at bay.
Allen Trench Safety Corp. provides some of the best products in the business for trenching and shoring safety equipment. If you have a project coming up that could use a trench box and end closure panels, we encourage you to read more about them here!
How end closure panels work
If you have worked with UltraShore trench boxes before, then you may be wondering how end panels work with the trench box setup. Thankfully, the answer is very easily! End panels for UltraShore trench boxes have a patented latching system that simply requires a worker to pull down on a tension cord to activate the release, place your end closure panel alongside your UltraShore trench box walls, and release the cord to lock the panel into place.
This can allow you to do 3 or 4-wall safety setups, which may be required depending on the type of job that is required.
Made for any job
If you work in utilities, you may be wondering how an end panel allows you to work on piping systems that pass through your trenching equipment, and again, the answer is easy! Simply raise your end panel to the height needed to allow the pipe to pass underneath, and you have a great protection as well as a small window for the piping to pass through.
This versatility and ease of use is what makes the UltraShore trench box a great option for almost any trenching and shoring operation. If you want to see a first-hand example of how to use our end closure panels, view our tutorial here!
As the go-to source for dependable, long-lasting trench boxes and accessories, Allen Trench Safety Corp. can help you find the safety equipment necessary for any trenching job. And, with the end closure panels for UltraShore trench boxes, that includes jobs where 3 and 4-sided trench boxes are required. Contact us today to learn more!