How Do UltraShore Aluminum Trench Boxes Work?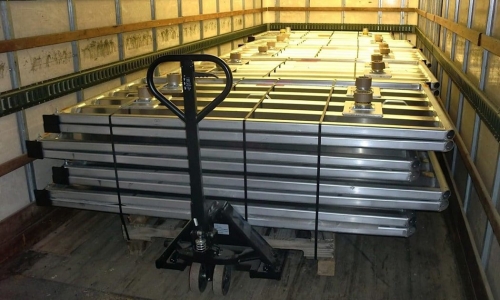 If you have ever asked the question of how an UltraShore aluminum trench box works, Allen Trench Safety Corp. can show you the ropes. Having the proper safety equipment in any dangerous situation is already a great first step toward a safer work environment but knowing how to utilize the equipment is equally important.
UltraShore trench boxes with Allen Trench are designed to be easy to handle and simple to put together on the jobsite. This leads to a faster, better trenching experience that both operators new and experienced can both appreciate.
 Lightweight, fast assembly for each job
Even if you have never worked with trenching equipment before, you will pick it up fast with the UltraShore aluminum trench box from Allen Trench. Made from a specially corrugated aluminum, UltraShore trench boxes can be lowered, even a two-panel stacked assembly, by two people. This makes it faster and easier to get your excavation site ready for safer work.
And, because it is easy to put together, it is also easy to take apart! This capability to be broken down with ease means UltraShore aluminum trench boxes can be carried to a jobsite without the need for large or heavy-duty transportation.
Getting the UltraShore trench box in the ground
The process between unloading your UltraShore aluminum trench box and getting it in the ground is easy! By simply attaching the lightweight end panels to your spreaders (adjustable or non-adjustable), your trench box is ready to go. We carry this trench box because of the ease in which our customers can get it ready for use on a jobsite. Once it is put together, simply place it in the excavation site where workers will be.
Once in place, the UltraShore trench box will hold even Class "C" soils down to 12 feet deep. The end closure panels will hold back the force of falling debris in the case of a trench collapse, keeping the worker in between the panels safe. If any part of an operation with your trench box is unclear, our team is also ready to assist you, helping you to make sure that everyone on your team always knows how to stay safe.
Allen Trench Safety Corp. is the premier provider of trench boxes because of the reliability that the brands we carry provide. If you are curious about how trench boxes work, and are considering investing in one for your business, give us a call today and learn more!