Investing in the Right Trench Box Brings Big Savings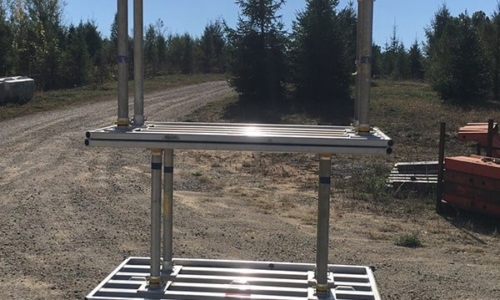 Everyone likes to save a little extra money when they can, and when you invest in a trench box from Allen Trench Safety, you can bring extra savings to your business. Made of specially corrugated aluminum, our trench boxes are the unique shoring products you can count on. When your construction projects need more stability in the ground for a good price, Allen Trench Safety Corp. has you covered.
Sturdy savings
When you invest in equipment, you want to be sure that you get enough use out of it for it to be worth it. And, we at Allen Trench Safety Corp. are here to tell you the aluminum trench box we offer is one such piece of equipment. A total workhorse, the aluminum trench box can serve you time and time again. The strong corrugated aluminum used to craft each trench box ensures that your company will have a piece of equipment you can depend on for years to come, making your initial investment well worth it.
No extra cost
When shoring using steel trench boxes, you may be offered an adequate level of safety, but you tend to need equipment to add or remove the boxes from your worksite. Comparatively, the lightweight aluminum trench boxes offered by Allen Trench Safety Corp. are light enough that they can be driven to a worksite in the back of a truck. By using a lighter trench box, you save yourself the costs of equipment necessary to move trench boxes made from something significantly heavier.
From shoring to shielding, Allen Trench Safety Corp. carries the products you need to get the job done. When you want a piece of safety equipment that can save you in the long run, Allen Trench Safety Corp. is here to help.