Maintain Safety and Efficiency with an Aluminum Trench Box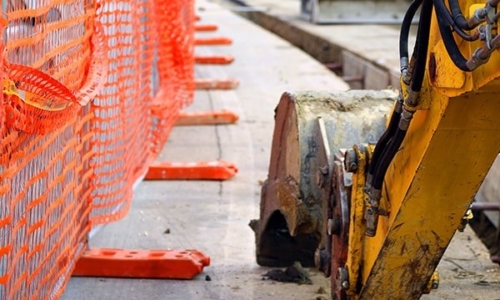 With the ground no longer freezing regularly, trenching projects are bound to be on the rise, and you can stay on top of your workers' safety by investing in a quality aluminum trench box from Allen Trench Safety. The dangers of trenching are no joke, but when you bring along the proper equipment from Allen Trench, you can have the ease of mind you need when going down in the trench.
Why aluminum?
When thinking about getting down in the dirt for a trenching project, you may be wondering: why aluminum? Steel certainly is a viable option for trenches also but can be a costly one. Steel trenches offer quality safety as well, but their weight typically requires heavy machinery to move from one location to another while on the job. This can be time consuming, and costly when you're renting equipment you wouldn't need when working with aluminum. Lightweight and easy to use, the aluminum trench box from Allen Trench can be moved from place to place by even the smallest pickups, carried by a single person, and still reliably be buried to a depth of 12 feet, even in class "C" soils.
Light versatility
A lightweight box with an aluminum trench box also means you have an easier way to bring versatility to your trenches. All the panels of our aluminum trench boxes are stackable and can be used horizontally or vertically. These alterations in application are made easy with the intuitive design and lightweight aluminum make of our trench boxes.
With strong and dependable shoring and shielding options, Allen Trench Safety helps make sure you and your workers go home safe after a day spent trenching. The perfect solution for anyone who works in the ground, contact Allen Trench and see how we can improve your safe work today!