Make Business Better and Safer with Aluminum Trench Shields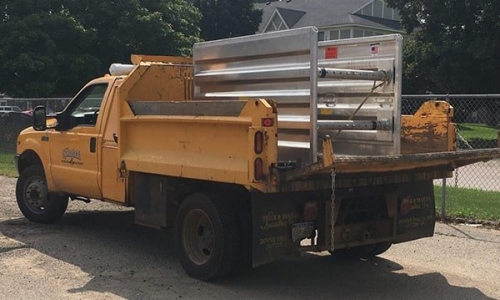 Whether you work for a municipality or are an independent contractor that needs a way to get in the earth, your business can benefit from aluminum trench shields. Providing extra security while also giving a strong, trustworthy tool to help you stay in the ground longer to complete tasks, trench shields from Allen Trench Safety Corp. are the perfect equipment for any business working in the ground.
Benefits of aluminum
When thinking of aluminum, things like soda cans, soup cans, and more may come to mind, but aluminum is so much more. Providing a more affordable and lightweight option compared to heavy steel products, aluminum will still give workers a dependable hold while providing trench services. Because they are lightweight, assembly, installation, and relocation of your aluminum trench shield is easier than it otherwise might be if it were made of a heavier material. For nearly 20 years, many businesses in the industry have counted on Allen Trench and the aluminum trench shields that we have to offer. Protecting lives and equipment, there is no better material in the business than aluminum.
Easy aluminum trench shield manipulation
Rather than taking additional time to haul heavy steel products to change the configuration of your operation, you easily change your aluminum trench shield to be a two, three, or four-sided setup for maximum safety. Whatever your operation needs while working in the ground, you can more easily adjust it with our aluminum trench shields. Our team has worked in the industry ourselves, so you can take it from our experts that when you invest in our trench shields, you are investing in a dependable product.
From simple storage to strong holds on the jobsite, there is no better option for those working in the ground than aluminum trench shields from Allen Trench Safety Corp. Contact us today to get started on your order!