Professional Shoring Boxes Provide Preemptive Protection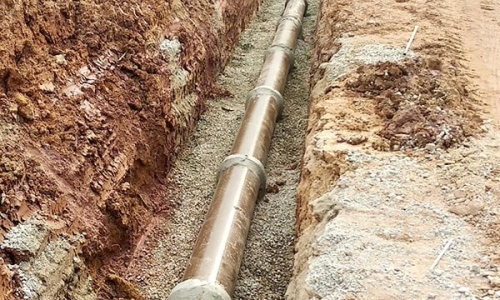 Not only does Allen Trench Safety Corp. provide professional trench boxes, but we also carry shoring boxes that allow jobsites in the ground to prevent collapses through preemptive protection. While trench boxes are meant to prevent workers from harm in the case of a collapse, and are important in their own right, a shoring equipment works to prevent the collapse from happening in the first place.
Through rigorous testing and years of experience working in the trenching and shoring industry, Allen Trench Safety Corp. provides the necessary equipment that workers need so that they may get in the ground more safely and always get home uninjured.
A simple solution
One of the reasons that Allen Trench's customers love our shoring boxes is because they are a preemptive protective solution that is simple to use. With two shores, a pump can, release tool, and release hook, you have everything necessary to get a shoring box in the ground and pull it back out with ease. Rather than use overly complicated tools and hardware to provide safety, our shoring box makes the process quick and easy, allowing for faster and safer work.
And, because shoring boxes only require one person to install, they don't add extra labor to any project where they are involved, meaning they can seamlessly become part of daily operations for your work.
Protection for every project
With both single and double cylinders in a variety of sizes, Allen Trench Safety Corp. provides shoring boxes for projects of almost any depth and width. Whether you are a municipality working on electric, gas, or water lines in the ground or a contractor looking to establish connections to new construction, Allen Trench works with you to ensure you have the professional equipment necessary for safe trenching and shoring.
Our goal at Allen Trench Safety Corp. is always the safety of our customers, so we provide equipment that brings safety where it is needed without slowing down the process of trenching and shoring.
Allen Trench Safety Corp. provides versatile, trusted shoring boxes to any operation in need when they need them. Coming from a team with their own trenching and shoring experience, Allen Trench was created to help those going in the ground do so more safely, no exceptions. If you are interested in adding a shoring box to your daily operations or want to learn more about how they provide preemptive protection, give us a call today!