Quality Trench Boxes for Superior Trench Safety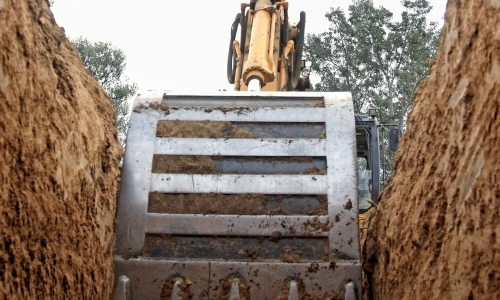 Allen Trench Safety are industry leaders when it comes to providing effective, easy-to-use trench safety equipment to companies throughout the country. No matter what sort of trench work your company does, we have the right trench safety equipment to protect your workers against unstable ground and soil collapses. Not only will our products provide considerable protection to your workers, but they will also help your operation run more efficiently with shorter set-up and teardown times. Our trench boxes have been specially designed, taking comments from our customers to heart and making improvements to meet their needs. Read further for more information about how Allen Trench Safety can provide you with the trench safety equipment your company needs for long-term success.
Effective Solutions You Can Depend On
First and foremost, our customers love our trench shoring boxes because they work dependably the way they're designed to work. When your workers put these boxes in place, they can rest assured that they can complete the day's tasks without any unfortunate accidents or setbacks. They are also lightweight enough that they can be put in place by one or two men, and they can easily be transported in the pack of a standard-sized pickup truck or small trailer. They are also specially-designed to meet any OSHA requirements, keeping your operation in compliance with local and state regulations. We even offer accessories like Leg Kits and Stacking Kits for greater versatility, allowing you to take on bigger projects.
Trench Safety for Projects of Any Size
Not all trench projects are the same, so it stands to reason that not all trench shoring should be the same, as well. This is why we offer trench shoring projects in variable sizes for various bury depths, so you can find the effective solution for your company's trench safety needs. Whether you are installing sprinkler systems, running plumbing lines, or completing complex municipal utility jobs, we have a selection of trench boxes in the sizes you need. You can even supplement your trench boxes with various accessories to help ensure you have sufficient protection for any trench work you need to complete.
At Allen Trench Safety Corp, our top priority is the superior safety of our customers and their workers. We will continue to take our customers' needs into consideration and innovate to provide solutions to their problems. For more information or to place your order, contact us today.