Save on Safety with a Used Trench Box for Sale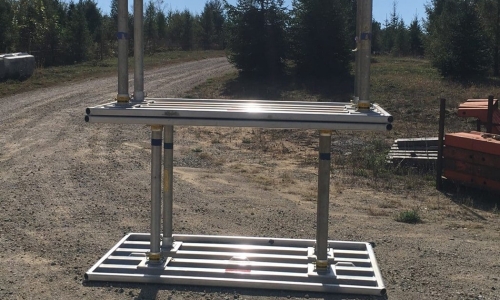 When it comes to dangerous work in a trench, a used trench box for sale is a great solution for those that want added safety, but don't want to break the bank to get it. There have been plenty of trenching and shoring companies over the years that used trench boxes start to become available with trenching equipment suppliers.
Allen Trench Safety Corp. is one of these companies and is dedicated to providing safety where it is needed. Our supply of used trench boxes help anyone interested in working in the ground to have easy access to an affordable trenching option to stay safer in the ground.
Great for starting out
If you are a newly-established trenching and shoring company, used trench boxes for sale are a great choice. Starting a new business is expensive. So, by using used trench boxes instead of purchasing new ones at a premium price, you can save yourself a chunk of upfront costs to getting started with your work.
At Allen Trench Safety Corp., we enjoy working with new trenching companies because we can use our years of experience in the industry to assist with the tools and knowledge that others need to succeed. Our goal is to always provide a safer way to work, and new businesses can get it for cheaper when they choose used trench boxes for sale.
Offering great brands
Just because you choose a used trench box for sale doesn't mean that you need to choose one that is extremely old or from an off-brand name that you don't trust. For one reason or another, some trench boxes are turned in for resale, even if they are a great brand, and these are the ones that you can best take advantage of for a discounted price to help your business grow.
Allen Trench carries UltraShore trench boxes, some of the best on the market, as well as other aluminum trench boxes that have a proven history of success providing great protection in the ground. Aluminum is also a great choice for starting businesses because of how easy it is to move trench boxes made with it. Even small teams can utilize aluminum trench boxes without the use of heavy equipment.
Allen Trench is the best source for anyone to save on safety through used trench boxes for sale. Reselling products that are only the most reliable in the trenching and shoring business, let Allen Trench assist your business with used trench boxes today!