Shoring Equipment Establishes Safety for Gas Companies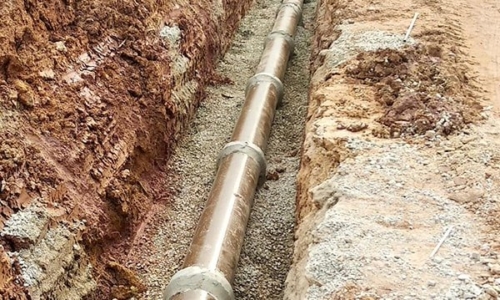 When getting down in the ground, you know safety is the number one concern for you and your gas company workers, and you can ensure it with the proper shoring equipment. Collapsing is a very real threat when working deep in the ground, and Allen Trench has the tools to make sure that every time you get down in the dirt, you have the peace of mind you need to get the job done.
Reinforce without risk
The hydraulic shoring release tool from Allen Trench Safety gives your gas company the perfect way to lower aluminum hydraulic shores without need an individual to be in your trench. The release tool lowers the shores into place and can remove the quick connect once you have the pressure you need. By using the proper shoring equipment, you can remove risk from your project and guarantee a smooth operation.
Safety start to finish
Once you're done with your project, the hydraulic shoring release hook from Allen Trench Safety allows you to install and remove the hydraulic shores. By utilizing the release hook, your workers must only be in your gas line trench when equipment is already holding everything in place for them, so they don't have to worry about a collapse. Each piece of equipment you get from Allen Trench is designed with safety in mind and can give your business the tools it needs to work successfully and without injury.
The possibility of a cave in during trench work is always present when you don't have the proper shoring equipment. With Allen Trench Safety, you can lower the risk involved in your work and make your entire system operate more smoothly. Whether it's trench boxes or hydraulic shores, the equipment from Allen Trench gives you an easy-to-use and efficient way to prevent problems.