Shoring Equipment Stresses Safety for Projects Big or Small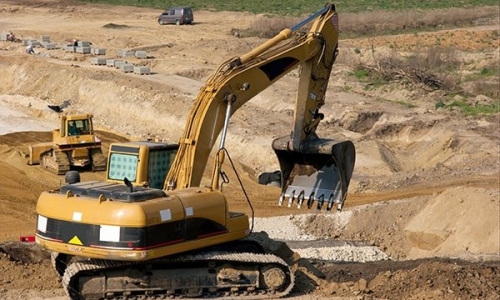 Projects that involve getting down in the dirt, no matter how big or small, can benefit from shoring equipment to ensure that the job is done safely. As we have entered a New Year, that means new business opportunities or new projects that individuals are taking on with trenching, and the shoring equipment from Allen Trench Safety Corp. ensures that safety is kept a priority for everyone working.
A long history of success
The hydraulic shoring systems that Allen Trench Safety Corp. offers have been used for over forty years. They are a cost-efficient and effective way that any work site can keep workers safe, and have a long record of success in providing the best tool for your shoring needs. Because of the lightweight frame that each vertical shore is constructed from, they allow for easy transportation and use in the ground that has made them a staple for projects big and small. Whether you have a single area that workers need extra protection within, or are doing multiple digs for different lines in the ground, the hydraulic vertical shores from Allen Trench Safety Corp. give workers the safety measure they need to work confidently.
Well-designed shoring equipment
Because of the great design of our hydraulic shoring equipment, you and your workers can be confident that when you work in a trench, it will always remain stable through your work. The hydraulic cylinder of the equipment provides strong resistance through applying pressure to the walls of the trench. Depending on how big of an area that you need to cover, Allen Trench provides single cylinder shores or double cylinder shores to give you the coverage you need to hold everything in place.
Whether you are a large construction business setting up multiple pipes and lines for a commercial building or a small business helping homes set their foundations, the hydraulic shoring equipment from Allen Trench Safety Corp. is what you need. Depend on safety when down in the dirt by depending on the tools from Allen Trench.