Train Team Members on Aluminum Trench Boxes this Winter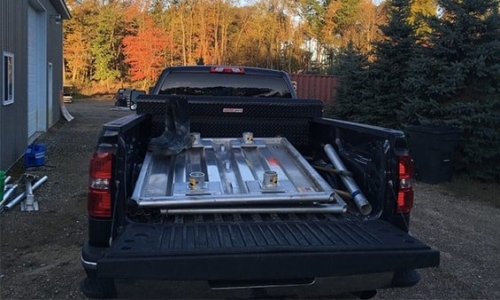 If your operations regularly depend on you to utilize aluminum trench boxes to work on utilities in the ground, you can take time this winter to train new team members, so they are ready to get down to business when your busy season hits. Allen Trench Safety Corp. offers a variety of aluminum trench boxes that are some of the best in the business of trenching and shoring that can provide your team with the equipment they need to learn the ins and outs of their gear.
Easy to manage and utilize
One of the reasons that Allen Trench aluminum trench boxes are so great on a jobsite is because of how easy they are to manage and use. The trench boxes that we provide have simple, but effective designs that are crafted to withstand pressure from the ground up to most standard dig depths. With sturdy panels, adjustable box spreaders, optional stacking kits, and more, you won't find a lack of options at Allen Trench Safety Corp. As professionals with plenty of trenching and shoring experience ourselves, we know all the necessary equipment to keep workers safe and help them always get down in the dirt with confidence.
Find quality information to learn
With winter still in full swing, many trenching and shoring operations are likely in their slow season if they are in a location where the ground freezes. It is during this time that these businesses can take advantage of all the information that Allen Trench Safety Corp. has to offer about our aluminum trench boxes and what the best ways are to utilize them. We provide some instructional videos about our products to show what they are capable of and how to use some features of them. If you have any other questions that might need to be answered, our team is also available to contact via our contact page or by phone. Our team of professionals will help you find the information that you might need to learn more about our aluminum trench boxes and get your team up to speed on the best uses for them before warmer weather makes its way back to us.
As the premier provider of quality aluminum trench boxes, Allen Trench Safety Corp. is also your best source of information to provide workers with this winter before your busy season hits. Learn more about what our products and services include by navigating our site or reach out today!