Trench Box Rentals Get Crews through a Busier Season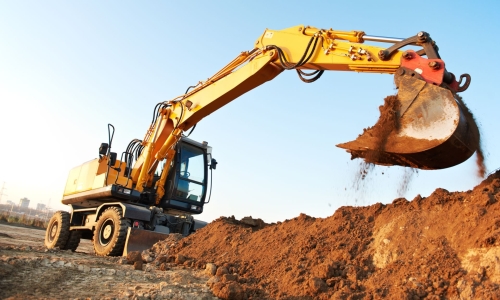 As jobs for work crews come piling in during their busy season, trench box rentals can help them ensure they always have the right equipment for the job. Whether you are working at a site that requires a specific type of trench box that you might not own or have many jobs that you need to perform swiftly and efficiently without worrying about equipment, Allen Trench Safety Corp. has a variety of trench boxes for rent.
The dedication and commitment to excellence that Allen Trench always brings to every deal involving trench boxes means you will always find the best equipment for your needs.
Quick loading and use
Allen Trench Safety Corp. provides lightweight, aluminum trench boxes to any trenching and shoring team that needs an option that provides quick loading and use. When you buy season is here, you may have enough jobs lined up that you need a way to work more efficiently from site to site. Aluminum trench boxes provide your team with a lighter trench box that still provides the same great strength of others, meaning it can come in and out of the ground faster.
With easy assembly and less burden to get set up on a job site, aluminum trench boxes from Allen Trench are a great asset for any busy team.
Never forego safety on a site
Allen Trench Safety Corp. offers trench box rentals because we want to ensure that no worker has to forego safety while on a jobsite. Our goal is to always provide the right equipment where it is needed for trenching and shoring to ensure that everyone always goes home safely at the end of a workday. That's why we always keep a stock of trench box rentals ready to go, so workers never have to go on a site without the proper equipment.
With UltraShore trench boxes, aluminum trench boxes, our Badger Box, hydraulic vertical shores, and more available, Allen Trench provides everything that teams need for a successful and safe operation.
Known for reliability and built to bring safety wherever they are used, Allen Trench Safety Corp. products are available for rent to guarantee a safer workplace in trenching and shoring. As your busy season comes into full swing, always get the safety gear you need with Allen Trench. Contact our team today to learn more about our equipment, see what we have available for rent, or to place a rental request on equipment!