Trench Boxes for Sale Hold Back Against Trench Collapse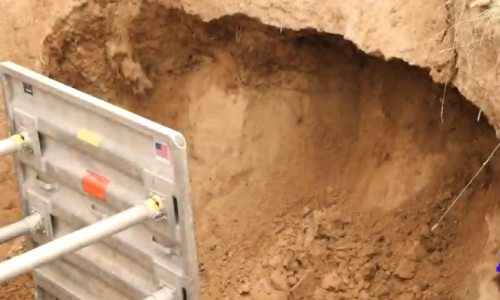 Trench collapses are no joke, but the trench boxes for sale at Allen Trench Safety Corp. offer a hardy piece of equipment that can keep them at bay. When used in the ground, any of the trench boxes for sale that our team has to offer will ensure everyone has adequate protection to perform their job and perform it safely.
Offering some of the industry's best equipment for every customer, our team will help yours safely get in and out of the ground each day you work.
The danger of collapses
If your team has never faced a trench collapse before, you can confidently continue that trend with the trench boxes for sale at Allen Trench. It is not uncommon for trench collapses to be fatal to those who are caught in them, so it is important to use proper safety equipment that meets OSHA standards for protecting workers. No one should have to risk serious injury while working, and the trench boxes from Allen Trench ensure safety where needed.
Avoid trench collapses for your team by choosing a trench box that we have available that suits the size and scope of your projects.
The best equipment for the job
Not only are the trench boxes that Allen Trench offers a great way to ensure safety on the worksite, but they also provide this safety without needing heavy machinery to maneuver them. The trench boxes for sale at Allen Trench are made of lightweight aluminum, allowing them to be handled on the jobsite by workers, from truck or trailer to the ground.
This convenience of handling goes side by side with the simple assembly that Allen Trench's trench boxes offer, meaning it is never a hassle to bring dependable safety equipment into the workplace. With the threat that trench collapses bring and the ease of use our equipment offers, everyone in need of safety while on the jobsite should make the effort to reach out as needed.
Having had discussions with trench collapse survivors and hearing first-hand what would have helped them stay safer on the jobsite, Allen Trench Safety Corp. now carries all the best gear to protect workers how the industry requires. If you are in the business of trenching and shoring and want to better protect anyone going in the ground, contact Allen Trench and find the proper safety equipment today!