UltraShore Trench Boxes Allow for Quick and Efficient Operations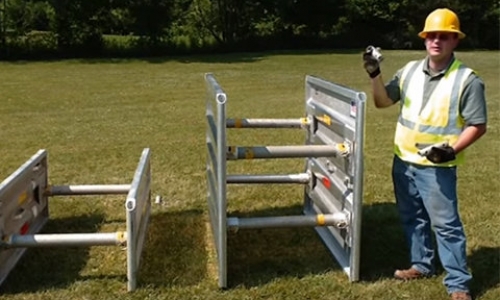 Every business likes to be efficient when doing a job, and the UltraShore trench boxes from Allen Trench Safety Corp. allow any shoring company to get setup up on a jobsite in record time. Light and easy to use, the UltraShore trench boxes that we have to offer will help working crews get equipment loaded, on the worksite, and deployed correctly with little hassle and in a timely manner that can help you get more jobs done, without compromising on safety.
Specially crafted to get the job done right
The UltraShore trench boxes that Allen Trench Safety Corp. offers are made of a specially corrugated aluminum to ensure that any trenching operation is getting the specialized shoring equipment that best serves them. This aluminum provides protection for workers in trenches that are up to 12 feet deep. This allows workers to get down where they need for most standard trenching and shoring operations. Even in Class "C" soils, the UltraShore trench boxes we can provide will protect from collapses and any unnecessary injuries from occurring on the job.
Efficiency of UltraShore trench boxes
By offering UltraShore trench boxes that are specially crafted from a lighter weight material, Allen Trench Safety Corp. offers a product that can help the efficiency of trenching operations. Although they are still strong enough and large enough to help protect workers from trench collapse, the UltraShore trench boxes are hundreds of pounds less than many other shoring products. This means they can very easily be loaded into your work vehicle for transportation to a site, unloaded by one or two people, and lowered into a site with ease. This ease of transport can make the entire shoring process faster, leading you to a more efficient and effective business.
The premier provider of UltraShore trench boxes for trenching and shoring operations, Allen Trench Safety Corp. will help make your operations safer. Take a look through our pages to learn more about the benefits of the trench boxes we offer or reach out today on our contact page!