What's New at Allen Trench Safety? More Lightweight Trench Box Options!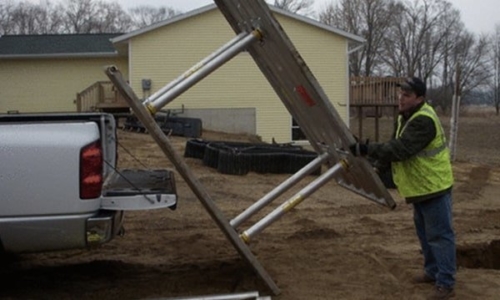 At Allen Trench Safety, we're committed to offering the industry's most versatile, durable, and lightweight trench boxes. With a range of UltraShore products for sale, including trench boxes and hydraulic vertical shores, we're the industry's go-to source for high-quality trench safety options. If you haven't already, we encourage you to take a look at our YouTube, where we cover a range of topics, including how to assemble our UltraShore trench boxes, how to prime pump cans, and a how to stack and store our trench shoring boxes. Our most recent video covers new options in our UltraShore trench boxes. Below, you'll find the script!
What's new!
Hey Chris Allen, for Allen Trench Safety! We're coming at you with what's new!
A lot of you have asked, can we move the spreaders out on the UltraShore 4×7? Well, now the answer is yes!
The 4×7 modified box gives 20″ more working room between the spreaders. Just be aware the depth rating will drop to 8 feet. So, if you are looking for a lightweight trench box to use in trenches up to 8 feet, this is the box for you.
Another thing that's new in the UltraShore series is the 24-36, and the 36-60 adjustable spreaders. These spreaders will fit all models of the UltraShore boxes, and the 36-60 is quickly becoming the number one selling spreader.
That's all for today, stay tuned for more with Allen Trench Safety!