Workers Make Utility Connections Safely for Homes and Businesses with an Aluminum Trench Box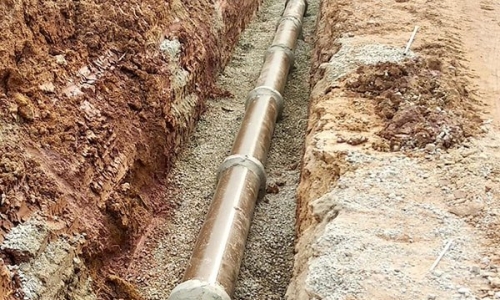 Whether you are a municipal worker or an excavation business that needs to make utility connections, an aluminum trench box from Allen Trench Safety Corp. can be the perfect piece of equipment for your safety needs. The team at Allen Trench has worked with individuals in need of protection in trenches for all kinds of job sites, meaning that we can provide the guidance and expertise that workers may need to stay best protected. No matter what kind of utility connection is being done, an aluminum trench box from Allen Trench will do the job.
Durability that utility workers can count on
Durable and long-lasting, an aluminum trench box from Allen Trench will give protection for years to come. We at Allen Trench know that utility work is never ending. From new home or business utility connections to the repair or assessment of existing utilities, there is always some kind of utility work to be done. With our aluminum trench box, you not only get a great, lightweight option that makes transportation of your trench box easy, but you also get a durable trench box that ensures workers stay safe each time they go into the ground, however many times a year your box is used. Allen Trench Safety Corp. is always focused on the safety of trench workers, and our aluminum trench box will give them the protection they need to do utility work for the long-term.
An adjustable and easy to manage aluminum trench box
With a simple and effective adjustable design, the aluminum trench box from Allen Trench allows for adjustable widths that allow it to be used in a wide variety of trench sizes. The buildable box panels of one of our aluminum trench boxes even allows for different sized panels as well to give you the coverage area that you need. With these different options, utility workers can always comfortably and dependably work on a jobsite to handle utility work with ease.
Whether you are a plumber, utility company, contractor, or municipality, Allen Trench Safety Corp. has aluminum trench boxes that can assist you with any utility work you need done that requires trenching and shoring. Learn more about our different options of aluminum trench boxes by reaching out by phone or send us a message on our contact page. Our representatives will help you select an aluminum trench box for the utility work you are getting done and get you on your way to safer trenching.